Argentinean Photographer, Norberto Barabino Devoto.
Topic: Norberto Barabino Devoto
Argentinean Photographer, Norberto Barabino Devoto
Norberto Barabino Devoto
A fantastic day at the Feria de los Antiquarios, Acassuso, Buenos Aires, a Museum quality Mask and loads of good 60s and 70s photos by Argentinean photographer Norberto Barabino Devoto, and many high quality artist nudes,.... a one of a kind find! Today I discovered a Argentinean Photographer, Norberto Barabino Devoto, today I am uploading his Barrio Toba, Chaco, Argentina Black and White Photo Collection,........ Bob Frassinetti, art and antique dealer and free lance journalist from Argentina, Buenos Aires, working on the web, writing both for pleasure and work on art, antiques and collectibles, in and on Buenos Aires, Argentina as well are neighboring countries, Chile and Uruguay. "I've written for several Travel Adventure, Art & Antiques Magazines on and off the web and have researched Toys made here in Argentina, as well as Travel Adventure from Route 40 and Lighthouse Adventures along the Atlantic and Pacific coast, Dakar Rally 2009, 2010 and now for a 3erd time, 2011, and now we are "Building a Gallery Museum in the Province of Cordoba" Real Estate Investment ........ Travelling for Art and Antiques" and I have been on line since 1996 Living with art and antiques and travelling the south of South Amercia. Argentina, Chile and Uruguay San Telmo, Buenos Aires 2010 Argentina ph: +54 911 6965 1955 alt: +54 911 4475 3983 admin@frassinetti.com
Travel Guide for Art and Antiques in Argentina
|
Promote your Page too
Check out Market Place Argentina our Forum for Buying and Selling from Argentina.
2012 Bob Frassinetti Copyright Roberto Dario Frassinetti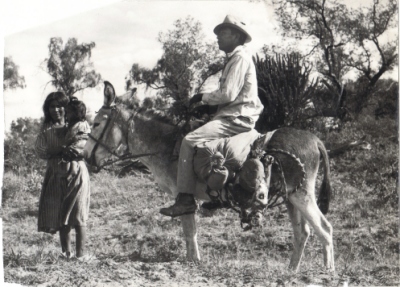 Norberto Barabino Devoto
Barrio Tobas, Chaco, Argentina rare set of photos taken by Artist Norberto Barabino Devoto of Argentina, from his private collection of Photos taken by him during his life, here in Argentina,.........
By Bob Frassinetti.Biz
Posted by bob frassinetti at 5:28 PM