The Cottage in the Woods
Topic: Apartment Rent
The Cottage in the Woods
Inside the The Cottage in the Woods, Valeria del Mar Cottage for RENT in between Pinamar next to Carilo, along the Argentina south american atlantic coast line ..... On the street named Cabeza de Vaca inbetween Solis and Betverde, Valeria del Mar and auction Price is per day of Rent all included from white linen to ... "with all of todays comfort" and with maid. The following is an exclusive auction for those who enjoy the delights of life and nature. From a weekend stay up to all the time you want, at this wonderful house, with private eucalyptus and pine trees woods, located in the peaceful and gorgeous seaside resort of Valeria del Mar. This two storied, three bedrooms, two bathrooms, study, woods view kitchen and living room cozy home is the perfect place to go when you?re looking for relaxation, quality leisure, getting in touch with your inner self and bond with nature. In the middle of a natural and unspoiled paradise, this seaside cottage is a homey environment in which you?ll find really easy to relax. With all the comfort options provided by the 21st century: satellite TV, internet connection, international phone service, microwave, etc, you can escape the craziness of the city just 4 hours drive or a 40 minute plane ride. Gorgeously decorated with antiques, top notch collectibles and local crafts and arts, the rustic yet BOBO feel of this beautiful cottage with a outdoor wooden deck with fireplace and brick grill is an outstanding option to get in touch with you and bond with those you love and treasure. ........ ........ video quality international movies, the beautiful fireplace and amazing woods view from the house, living room area bow window. The areaof Pinamar is a well known for outdoor programs and trips. From lighthouse tours, to deep sea shark fishing; from horseback rides through the local woods and broad golden sand beaches, to luxury nights at the Casino. Combine a wonderful seaside therapy Spa day with the outstanding local food and wine. Treat yourself, treat your soul, you can book this wonderful beach cottage in the woods with maid service included from a day up! IMPORTANT: No Commsion, only deposit, you also pay only what you use with the phone line, all other utility bills are taken care off ..... and "Please" contact before as some days are allready taken ...... Bob Frassinetti in Buenos Aires, Argentina. So if you are interested in Art or Antiques, and you are thinking of travelling to Argentina Chile or Uruguay please feel free to email me…….. Please feel free to contact Bob Frassinetti: For more information:
Email: Bob Frassinetti.
Press here to see all topics on Art, Antiques and Travel Information for Buenos Aires & Argentina:
Everything on Art, Antiques, Collectibles as well as travel information for Buenos Aires, Argentina, Chile and Uruguay.
Phone me thru Skype, ID: Bob_Frassinetti or you can also chat with me thru Yahoo, press here:
Yahoo Contact
Find me on MySpace and be my friend!
Or Phone: +54 911 4475 3983 or in B's A's: 15 4475 3983 ) Invest in Argentina Real Estate an uprunning opportunity with a Future Read The Buenos Aires Art Dealer a e-zine magazine on Art, Antiques & Collectibles from Argentina.
The Buenos Aires ArtDealer, Argentina.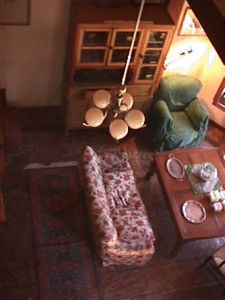 Descripción: Valeria del Mar Cottage for RENT Pinamar next to Carilo The Cottage in the Woods, Valeria del Mar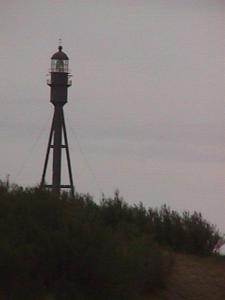 Seeking Lighthouses near Pinamar, Punta Medanos
......... Tours are arranged on a personal or group basis. However there must be at least two travelers to this lighthouse tour. Tours are custom made to fit your needs and interests. Once you've booked your flight and purchased the tickets we begin to plan your trip. There's no need for all travelers to book the same lodging, for this is a very personal choice. Hence we'll provide you with all the necessary information for you to choose among the many and interesting lodgings, from a home styled Bed and Breakfast, to a BOBO hip inn or hotel, to a 5 star accommodation, we sugest that you handle all reservations and bookings. For flight booking we highly recommend a Wednesday arrival to Buenos Aires for you to take the best out of your days in Buenos Aires and the amazing lighthouses we're going to visit.
And so if you Need an apartment along Defensa Street in between San Telmo and Plaza de Mayo, the heart of Buenos Aires, Press Here. So if you are interested in Fashion, Art, Design or Antiques, and you are travelling to Buenos Aires, Argentina, or to Santiago, Chile or even Montevideo, Uruguay and need to buy and export these items or only need tips and travel information, please feel free to email us…….Please feel free to contact Bob Frassinetti with this email address: Email: Bob Frassinetti.
Invest in Argentina Real Estate an up running opportunity with a future, a recommendation by Bob Frassinetti Copyright 2007 Roberto Dario Frassinetti. Phone me direct to my mobile phone: 00 54 911 44 75 39 83. Or when in B's A's: 15 44 75 39 83. Or to my studio: 00 54 11 47 92 47 87 in Buenos Aires, Argentina
Posted by bob frassinetti at 5:00 PM