Old Glory Tractors
Topic: Steam Tractors
Steam Tractor to Steam Engines in Argentina, Chile or Uruguay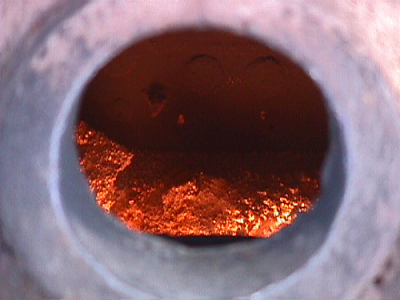 The Old Patagonia Express
So if you are interested in Art or Antiques, and you are thinking of travelling to Argentina Chile or Uruguay please feel free to email me…….. Please feel free to contact Bob Frassinetti: For more information:
Email: Bob Frassinetti.
Press here to see all topics on Art, Antiques and Travel Information for Buenos Aires & Argentina:
Everything on Art, Antiques, Collectibles as well as travel information for Buenos Aires, Argentina, Chile and Uruguay.
Phone me thru Skype, ID: Bob_Frassinetti or you can also chat with me thru Yahoo, press here:
Yahoo Contact
Find me on MySpace and be my friend!
Or Phone: +54 911 4475 3983 or in B's A's: 15 4475 3983 ) Invest in Argentina Real Estate an uprunning opportunity with a Future Read The Buenos Aires Art Dealer a e-zine magazine on Art, Antiques & Collectibles from Argentina.
The Buenos Aires ArtDealer, Argentina.
An image is worth more than a thousand words… This is the story of an amazing journey thru the South of the South. In and around the Patagonia of Argentina and Chile, the Big Island of Chiloe and the famous Route 40 we've discovered and documented these wonderful journeys. This time we've head south to travel in one of the World's Oldest Working trains: La Trochita. This Steam Engine Train that dates back from 1922, and runs thru the Argentine Patagonian Lands. It has been a lifetime journey, and I thought I'd document it since it's quite an experience. Taking upon the challenge of the new technologies our world has to offer at this moment I created this short video with the aid of my PC Sony Ericson iP990, quite an accomplishment considering it's seize. It's been filmed "al natural", in real time, hand cam and the beauty of nature to delight us… The music is by Julian Rodriguez a talented young Musician who recently graduated from CAEMSA Center of High Musical Studies which is linked to the famous Berklee College of Music in academic terms. Julian specially created the music to suit this short documentary. Discovering the Southern Nature Frassinetti.biz is a broad cultural project that aims to revalue Argentina's history, culture and natural assets from a global point of view. Throughout the last years we've been traveling thru Argentina and documenting our experiences in order to share our perspective to the world. We've developed photo documentaries on Lighthouses, Route 40, and Patagonia so far. Thanks to our specialized insight, we've been able to assist collectors and intrepid travelers to plan their trips with valuable insiders tips and one of a kind experiences off the tourist path.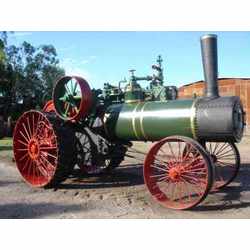 Steam tractor CASE ,Year 1910
Steam tractors like this one, are to be found in Argentina, weighs some 10,000 Kilos. MEDIDAS : ANCO 2.80 MTS, LARGO 5.80 MTS., ALTO 2.50 MTS. PESO : APROX. 10.000 KG.
And so if you Need an apartment along Defensa Street in between San Telmo and Plaza de Mayo, the heart of Buenos Aires, Press Here. So if you are interested in Fashion, Art, Design or Antiques, and you are travelling to Buenos Aires, Argentina, or to Santiago, Chile or even Montevideo, Uruguay and need to buy and export these items or only need tips and travel information, please feel free to email us…….Please feel free to contact Bob Frassinetti with this email address: Email: Bob Frassinetti.
Invest in Argentina Real Estate an up running opportunity with a future, a recommendation by Bob Frassinetti Copyright 2007 Roberto Dario Frassinetti. Phone me direct to my mobile phone: 00 54 911 44 75 39 83. Or when in B's A's: 15 44 75 39 83. Or to my studio: 00 54 11 47 92 47 87 in Buenos Aires, Argentina
Posted by bob frassinetti at 12:34 PM
Updated: Friday, 20 July 2007 12:36 PM