The Buenos Aires Toy Museum and Art & Toy Gallery
Topic: Garbage Pail Kids
Garbage Pail Kids Basuritas Made in Argentina
Garbage Pail Kids and known as Basuritas, here in Argentinas,...... When you purchase an item at the Buenos Aires Toy Museum all profits are invested in the development of the Museum. When buying a toy from our Toy Museum you're not only buying a bit of the History of Argentina, but also contributing to the conservation of vintage and antiques toys, and to furthering the museum's research project on Argentine toy industries and to rescue valuable items for forget and the pass of time. Thank you for helping us to keep on developing this fantastic project! The Buenos Aires, "Toy Museum Team". Bob Frassinetti The Buenos Aires Toy Museum. www.ba-toymuseum.com.ar Buenos Aires, Argentina.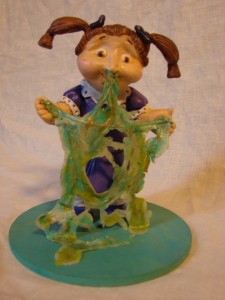 Basuriats Postcards from Argentina
............. Meantime, you can see and read all about our

oncoming Art & Toy Museum

Gallery Building Project, as to the stage we are at the moment is the development a 3-D web site where you will be able to look & listen as well as walk thru with us the different areas and stages of this

Real Estate Investment

Fund we are developing, here in Argentina ............
Phone from abroad > 054 911 6965 1955 or when in Buenos Aires or from any part of Argentina > 011 15 6965 1955.
Chat some more soon or read all about Art & Antiques for the south of South America, here >

Bob Frassinetti
Posted by bob frassinetti at 12:54 PM
Updated: Thursday, 28 August 2008 12:54 PM